Senior Wisdens and Players
by
Our Senior Wisden
Jim Polonidis compiled the senior Wisden for a number of years - a tome of stats, figures and history. He was then joined by Phill King in the time-consuming and arduous task of editing and compiling it.
The task has now passed for the past decade to Charlie Walker.

If you spot any errors, please email Charlie at charlie.walker@optusnet.com.au so that they can be fixed up in future editions.
There has been considerable checking and revision of the senior Wisden, so help us ensure that it's all correct.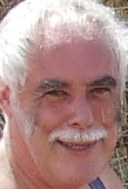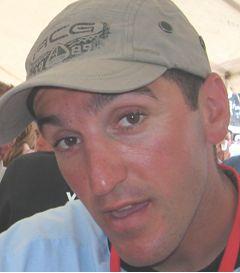 Current Wisden Editor Charlie Walker (right)



Past Wisden Editor Jim Polonidis (left)





Click on the link to view Wisdens from past seasons

* 1983/84
* 1984/85
* 1985/86
* 1987/88
* 1988/89
* 1989/90
* 1990/91
* 1991/92
* 1992/93
* 1993/94
* 1994/95
* 1995/96
* 1996/97
* 1997/98
* 1998/99
* 1999/00
* 2000/01
* 2001/02
* 2002/03
* 2003/04
* 2004/05
* 2005/06
* 2006/07
* 2007/08
* 2008/09
* 2009/10
* 2010/11
* 2011/12
* 2012/13
* 2013/14 (7.22 MB)
* 2014/15 (4.36 MB)
* 2015/16
* 2016/17
* 2017/18
* 2018/19
* 2019/20
* 2020/21
* 2021/22
* 2022-23
Thanks to Joe Ansaldo for locating some of our earliest Wisdens and team and individual stats in his files. Anyone who has any other old documents should ring Charlie Walker on 0411 705 381 so we can arrange to borrow them.

We're missing the 1986/87 Wisden, and desperately need a copy.

*To see our archive of Junior Wisdens, click HERE
---

Click on this link for a photo gallery of the MVCC seniors from 2004/05.

Click here for the 2005 /06 photo gallery.

Click here for a match report on our historic first

Sevenths

game.


<<< Back to home
June 10, 2005

charlie's firewood