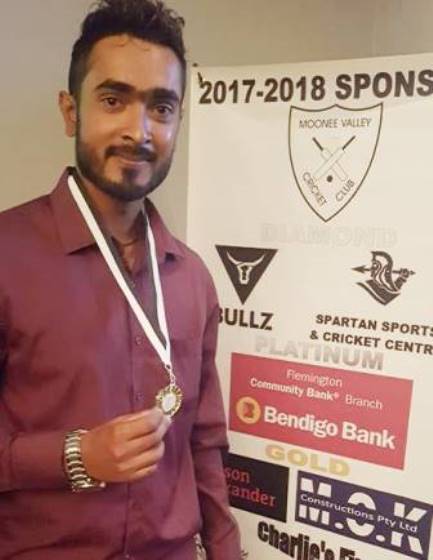 We held our MVP count at the Laurel Hotel on Sunday, March 11, and it recognised some outstanding achievements across the 2017/18 season.

The night also included the Fieldlow vote count - with the fielding award trophies to be presented at our Presentation Night on April 14.

The winners and finalists from the count are:

First Eleven
Most Valuable Player: Chanaka Silva 32 votes - winner (pictured at right); Jack Newman 24; Raj Aiyappan 16; Lou Raffaele 15; Anthony Cafari 14.
Fielding Award: Dan Comande 12 votes - winner; Channa DeSilva 9; Anthony Cafari 8; Nate Wolland 6; Chanaka Silva 6.

Second Eleven
Most Valuable Player: Jim Polonidis 17; Stephen Ward 15; Luke Brock 13; Michael Ozbun 11; Matt Esmore 8.
Fielding Award: Michael Ozbun 12; Sahil Patel 6; Jeremy Davey 5; Geoff Shiell 4; Charles Bibby 3.

Third Eleven
Most Valuable Player: Matt Esmore 23; Dean Lawson 17; Paul Bannister 15; Ben Thomas 14; Shiraz Badurdeen 12.
Fielding Award: Peter Golding 11; Ben Skok 9; Nate Wolland 9; Ben Thomas 8; Mick Bannister 7.

Fourth Eleven
Most Valuable Player: Simon Thornton 40; Adam Patchell 38; Joshua Norsetter 36; Sunny Singh 20; Shane McDonald 19.
Fielding Award: Joshua Norsetter 19; Jatinder Singh 9; Shane McDonald 8; Kris Lawson 8; Simon Thornton 6.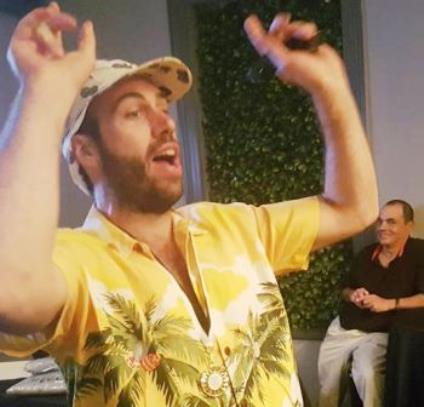 Fifth Eleven
Most Valuable Player: Danny Terzini 14; Damien Clarke 13; Graeme Bloom 12; Sam Carbone 10; Jesse Felle 9.
Fielding Award: Allan Cumming 9; Damien Clarke 7; Pat Taylor 5; Shaun Rayment 5; Sam Carbone 4.

Sixth Eleven
Most Valuable Player: Liam Farrell 34; Justin Trowell 19; Shane Chalmers 15; Elliott Hughes 15; Dominic Rettino 15.
Fielding Award: Dominic Rettino 12*; Dylan Jamieson 12* (joint winners); Elliott Hughes 10; Samuel Fontana 9; Nathan Deery 8.
At right - Who's happy now? Liam Farrell with his runaway MVP win in the Sixths.

Seventh Eleven
Most Valuable Player: Mark Gauci 19; James Wolfenden 17; Ian Denny 16; Channa DeSilva 13; Nigel Cowan 11.
Fielding Award: Dan Comande 6; Michael Ozbun 5; Anthony Cafari 5; Andreas Skiotis 5; James Wolfenden 4.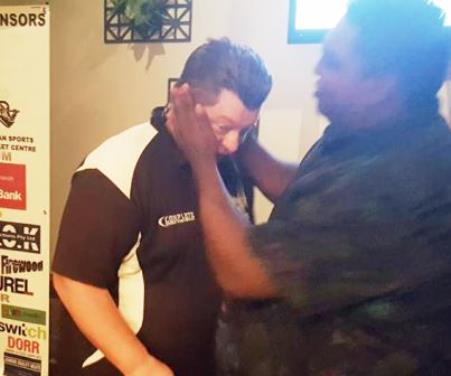 At right: Watch my ears! Mark Gauci receives his MVP medallion from Channa DeSilva.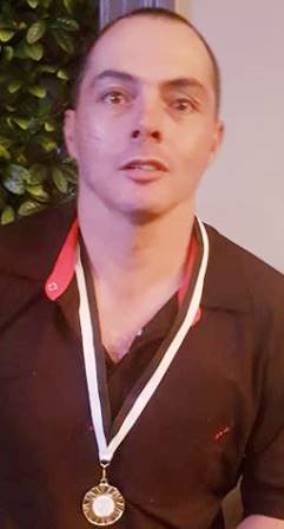 Below left: Fifths winner Danny Terzini - that's now four years in a row in the Fifths and Sixths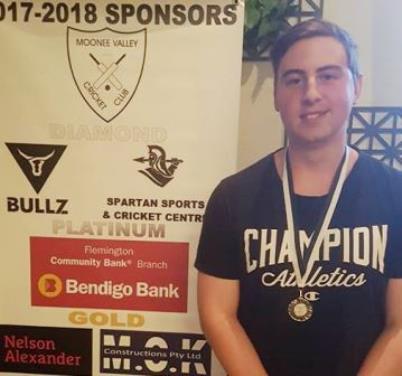 Below right: Proud Thirds winner Matt Esmore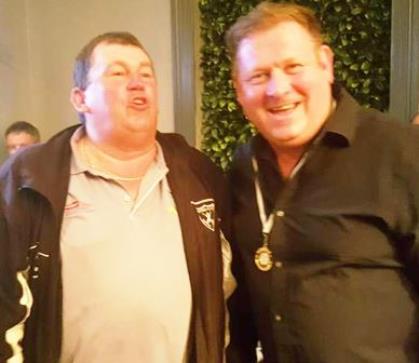 At right: Simon Thornton (far right) receives his MVP from Fourths captain and last season's joint winner Shane McDonald.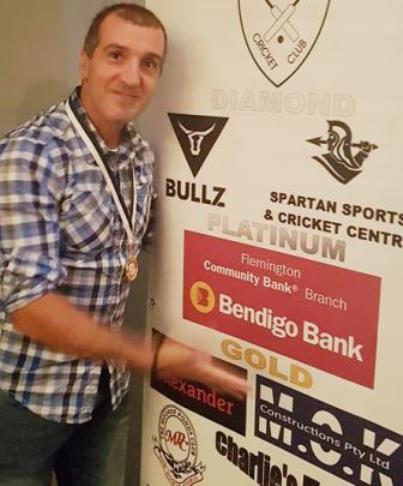 At right: The ever-reliable Jim Polonidis wins his second MVP in a row in the Second Eleven

March 14, 2018

charlie's firewood