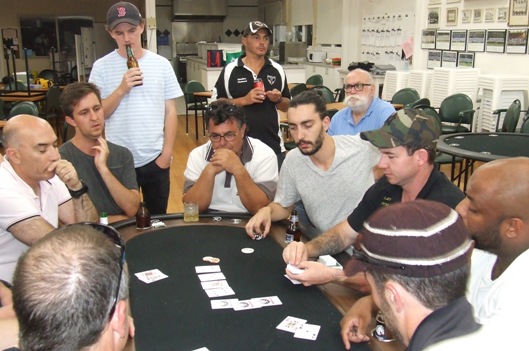 ON THE

CARDS

The Moonee Valley Cricket Club's annual poker night on February 23 was a big success.

Our Sixth Annual PG's Poker Night - named in honor of Life Member and inveterate cards player Peter Gardiner - had everything, with highs and lows riding on the turn of a card.

At right: Intense interest around and behind the final table. Clockwise from left: John Talone, Paddy Shelton, Charles Bibby, Mick Intagliata, Danny Terzini, Daniel McKenzie, Michael Felle, event organiser Kav, Manu Poulose and Michael Ozbun.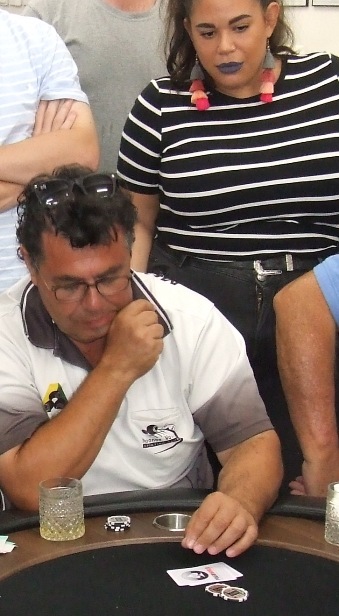 Thanks to club members Matt Thomas, Vanessa Riggio, Dean and Agatha Jukic and Michael Ozbun for their hard work on organising the event and ensuring the night ran smoothly, and for all the players, supporters and friends who willingly bought in and chanced their wallets on the games.

The night was held at the Moonee Ponds Bowls Club, and thanks to Frosty Simmons for keeping up with the thirsty players.

There was plenty of attention on the final table as the night drew to a close.

The last turn of the last card brought up victory for 185-game Moonee Valley player and past junior coach Mick Intagliata, just edging out Fifths player Manu Poulose.

We're already putting some thought into next year's tournament, when we'll be back in our new pavilion and will have plenty of space for a real bumper event.





At left: Poker tournament winner Mick Intagliata and daughter Tanya - who both played over 100 games of cricket at Moonee Valley.







February 26, 2019

charlie's firewood