Looking to the future with our junior stars
by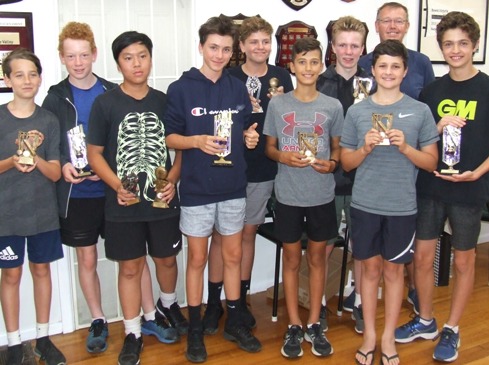 Looking to the future with our junior stars

Moonee Valley Cricket Club held our junior presentation night at the bowls club on March 21.
While we missed out on any silverware in the North West Metropolitan Cricket Association, the event was the culmination of an excellent season and an important pointer to the future.
At left: Our Under 14s with their trophies: L-R Jack Shears, Thomas Nightingale, Nam Nguyen, Jesse Maljanek-Smith, Harry Pickering, Joel Sheridan, Riley Walsh, Noah Nimorakiotakis, coach Peter Pickering and Dejan Gilevski.
The Under 16 team made the Grand Final, while the Under 14s - who won a flag the previous season - missed out on finals by the smallest possible margin - losing the last home and away game of the season off the last ball of the innings to drop out of contention.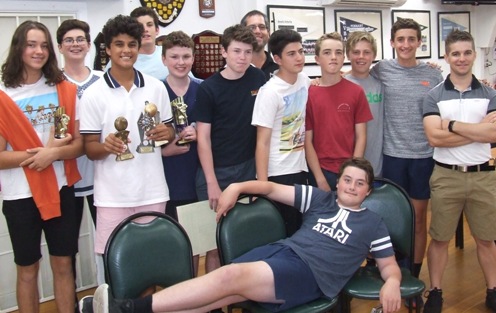 But most of the Under 16s and a number of the Under 14s played senior cricket, so we've got a lot to look forward to - especially with Junior Co-ordinator Peter Pickering confirming he's back in the role for next season.
At right: Almost there: Our Under 16s at presentation night. L-R Max Pickering, Tomas Morrissy, Krish Kanchan, Bevan Holder, Jack Cumming, Noah Wallwork, co-trainer Brendan Rhodes, Felix Fischer, Dylan Pleban, Jamie Akhurst, Luca Nimorakiotakis and coach Stephen Ward. Front: Keeper Caoimhin Corcoran.
Krish Kanchan, in his first season at Moonee Valley, won the Junior Club Champion trophy, as well as the Most Improved: Coach's Award in senior ranks.
Moonee Valley also had good seasons with our other junior teams - two Under 12 teams, including a joint team with Coburg, and a group of enthusiastic Under 10s.
We're all looking forward to 2019/20.


March 22, 2019

charlie's firewood