Front Page - up to September 5, 2018
by
DAN'S OUR MAN FOR THE FIRSTS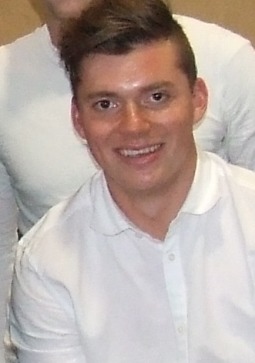 The Moonee Valley Cricket Club is excited to announce the selection of Daniel Comande as First Eleven captain for 2018/19.
The elevation of DC epitomises the seachange which has taken place in the age profile of the First Eleven playing group over the past couple of seasons.
Aged 23, Dan made his Firsts debut in Round 10 of 2013/14, having started his cricket at Moonee Valley in the Under 10s in 2003/04.
Club President Charlie Walker welcomed the decision, and said Dan would be an excellent bridge between the more experienced members of the top grades and the up-and-coming teenagers.
"Dan will work well with our new coach Mark Grenville, and will be an important conduit to the whole playing group," Charlie said.
"He has an unflappable, no-nonsense style both as a batsman, spin bowler and leader, represents the shift to a younger age profile over the past couple of seasons and exemplifies the longer term strategy of the Moonee Valley Cricket Club to develop a career path for our juniors into the higher levels of senior cricket."
Dan has captained the Moonee Valley Twenty20 team over the past two seasons, taking the team to the Grand Final in 2017/18.
The club is now seeking applications for the captaincy of our other grades.
Applications for the captain of the Second Eleven close on September 1.
Applications for other grades close on September 8.
Our preliminary entries for other grades are: Thirds – Mercantile One Day C Grade Sunday home games; Fourths – Mercantile One Day D Grade Sundays; Fifths NWMCA One Day fourth division Saturdays; Sixths NWMCA One Day fifth division Saturdays; Sevenths NWMCA One Day Sunday grade.
Applications should be sent to MVCC Vice President Mark Gauci at markgmvcc@gmail.com

Moonee Valley Annual General Meeting - August 20
The Moonee Valley Cricket Club held its Annual General Meeting at the Moonee Ponds Club - one of our biggest and longest-running sponsors - on Monday, August 20.
Members heard a report on progress on our new $2.5 million clubrooms - they're coming on well and really taking shape - and elected our officebearers for the 2018/19 year.
The 2018/19 committee is:
Charlie Walker - president for his 11th year; Nigel Cowan Snr - secretary; Mark Gauci - vice president; Peter Golding - treasurer; Peter Pickering - junior co-ordinator; Michael Ozbun - sponsorship manager; Channa DeSilva - membership co-ordinator; and general members Matt Thomas, Allan Cumming, Daniel Phillips, Kevin Gardiner and Brendan Rhodes.
To see a website version of the Annual Report, click

HERE

. This version has the detailed financials removed. Any member wishing to see a copy with the full financial report can email Charlie Walker at charlie.walker@optusnet.com.au



Senior pre-season training - it's on NOW

Senior Pre-Season training is now on. The season is fast approaching!
We have training every Sunday for the weeks leading up to the season with other dates mixed in too. As the days get longer and weather nicer, we will start training outside and during the week.
All Sunday Sessions will be held at Spartan Indoor Cricket Centre 25 Graham Ct, Hoppers Crossing (one of our sponsors). We have the whole facility from 12-1pm. Please show up early (11:30ish) for a little warm up and so we can take full advantage of the hour. There are two short nets with bowling machines and a net with a 15 metre run up. Cost: $10.

Please add the following dates to your calendar:

26-Aug
2-Sep
9-Sep
15/9 preseason match on excellent turf wicket at Barooga, NSW
16-Sep
22/9 preseason match v Werribee Centrals
23-Sep
30-Sep

For more information, phone Michael Ozbun on 0448548860
---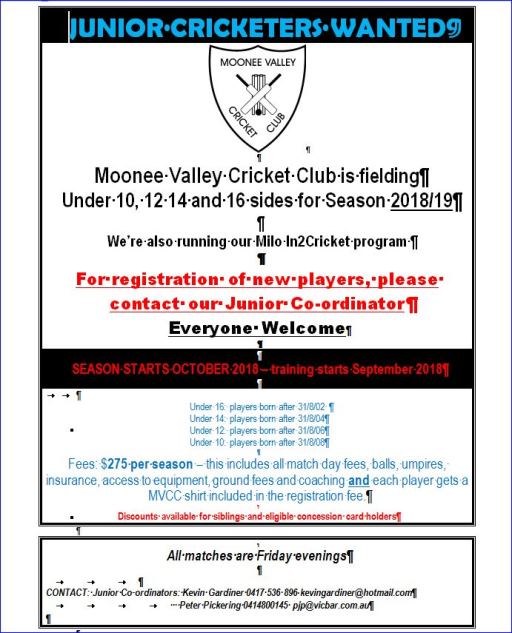 Juniors -

ready

for the

season


Moonee Valley is gearing up for another good year in the junior cricket program.
The subscriptions this year will be $275, or $425 for two players. Discounts are also available for concession card holders.
As for last year, any subscriptions paid on or before registration day are entitled to a discount of $25, ie. $250 or $400.
The registration form to be completed is attached

HERE

. You can email it back to Junior Co-ordinator Peter Pickering and then pay the subs to the club's bank account - BSB: 633-108 Account no: 13844 9160
Please include the size shirt for your child so we can get the orders in for delivery in time for the new season.
We are looking forward to season 2018/19 with our new senior club coach, Mark Grenville.

The reaction from last year's players and parents shows that with his international experience and background, he has already generated a lot of interest and enthusiasm.





Announcing our new coach - Mark Grenville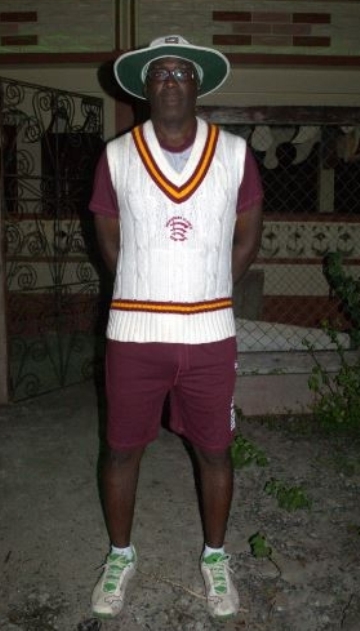 The Moonee Valley Cricket Club is pleased to announce Mark Grenville as our coach for the 2018/19 season.
M
ark has played at high levels in the West Indies, England and Australia, and has also played in the United States and Canada along his cricket journey, which has netted him more than 12,000 runs and 1300 wickets.
Growing up in the West Indies, he played in the Guyana Under 19s and also played 14 first class matches for Guyana in the Red Stripe Cup/Shell Shield - the equivalent of Australia's Sheffield Shield.
In announcing the appointment, Moonee Valley President Charlie Walker said that Mark will bring enthusiasm, skill and great coaching know-how to our club teams across all ages.
"Mark has Level 1 and Level 2 Australian coaching certificates, which will help him share his skill and experience across all our grades."
He is excited about being able to further improve the players in their late teens and early 20s in our higher grades, and also assist in developing our junior grade skills.
Mark is now an Australian citizen. He has been in Guyana for the past year doing voluntary youth coaching - a promise he made to return and help out when he was at the height of his own career - and returns to Australia in time for our pre-season training.
He believes players need to enjoy training, and promises a varied and interesting program to ensure we get the best out of our sessions.
He was Guyana Cricketer of the Year in 1986.
Playing for Guyana, he counted Test stars Roger Harper, Colin Croft, Carl Hooper and Roy Fredericks among his teammates.
His opponents were no less daunting, lining up against a plethora of stars including Sir Viv Richards, Phil Simmonds, Richie Richardson, Ian Bishop, Malcolm Marshall, Curtly Ambrose, Courtney Walsh, Winston Benjamin and Shivnarine Chanderpaul.
The standard didn;t get much easier when Mark played Minor Counties cricket in England in the 1980s and 1990s, with teammates and opponents including Australian captain Mark Taylor, Chris Matthews, Darren Berry, Chris Old and Madan Lal.
Mark moved to Australia in the mid 90s and coached and captain-coached teams in the southern suburbs of Melbourne, including Chelsea in the old VTCA.
His best bowling performance is 9/28 against Honley Cricket Club in England and his best batting is 175 against Guyana Police Force in Guyana.
Mark takes over the Moonee Valley role from our coach of the previous two seasons, Lou Raffaele, who led us to a Grand Final in 2017/18 and has now signed on to coach East Coburg.
Lou, as a past premiership coach and 100-game player at Moonee Valley, is part of the fabric of our club and is always welcome to visit. We thank him for his support and contribution.


---

How to join the Valley - here's all the details

Moonee Valley Cricket Club is based at Ormond Park in Moonee Ponds.. We have seven senior sides - four on turf and three on hard wicket, and a range of Saturday and Sunday games to suit all options.
Anyone interested in joining our successful and progressive club for next season can phone Club President Charlie Walker on 0411 705 381.
Interested juniors can phone Junior Co-ordinator Peter Pickering on 0414 800 145 or email him at pjp@vicbar.com.au


---
Main Club contact details:
* Charlie Walker - President 0411 705 381; 9370 1802
* Peter Golding - Treasurer 0419 009 721
* Mark Gauci - Vice President 0457 778 335
* Nigel Cowan Snr - Secretary 0412 410 942
* Peter Pickering - Junior Co-ordinator 0414 800 145 pjp@vicbar.com.au
* Channa DeSilva - Membership Co-ordinator 0402 833 592

Email: mooneev@club.cricketvictoria.com.au


For more contacts, see " Office bearers & Officials " under "Club News & Info" at the top of the page

Last updated: August 24, 2018.
For more of our history, including our Premierships, click HERE


---
| | |
| --- | --- |
| Our Sponsors | Number of visits to this site |
Visits: 265268

September 5, 2018

charlie's firewood