Front Page - up to September 4, 2017
by
We've locked in our top-end leaders

Moonee Valley Cricket Club can plan for the 2017/18 season with confidence, as we've now locked in our two key onfield leaders.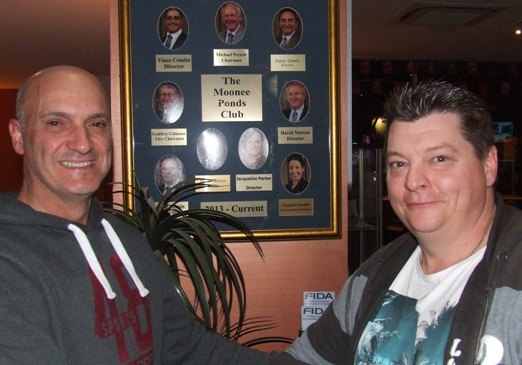 The appointment of Mark Gauci as First Eleven captain was confirmed on June 6 to follow on from the reappointment of coach Lou Raffaele, which was finalised before the end of last season.
We can now plan for a big season ahead, with the indoor pre-season sessions also confirmed.

Gauch has represented our Club with distinction in more than 270 games - the majority of them in the First Eleven - was our last Firsts premiership captain.
He captained the Firsts for eight seasons, including our North A premiership team in 2009/10.
At left: Coach Lou Raffaele (far left) congratulates Mark Gauci on his appointment as First Eleven captain - which was confirmed after an interview at the Moonee Ponds Club.

Mark stepped down the grades for a couple of seasons, captaining the Sixths to a flag in 2014/15. He coached Moonee Valley in 2015/16, and returned to First Eleven ranks last season as a player.

Mark and coach Lou Raffaele have a proven record of working well together, with Lou also at the helm when Gauch captained the 2009/10 flag team.
Our First Eleven has undergone a generational change over the past season or two, introducing talented young players who have progressed through our junior ranks. It was the view of the Club Executive - and Lou Raffaele - that Mark's background and experience provided the ideal mix to lead them on to success and transition them to become proven top-grade contributors.
President Charlie Walker said Mark had a proven record as a captain and tactician, and already had the respect of the young cohort of players who either regularly played Firsts last season or have been knocking on the door.
"Our young players will learn an immense amount from Mark and his tactical nous on the field, and this experience will guide them as they become the next group of leaders at our Club," Charlie said.

Pre-season:
Coach Lou Raffaele has booked four Sunday indoor training sessions at Spartan Sports, at Factory 1/25-27 Graham Crt, Hoppers Crossing. The sessions - on August 6, 13, 20 and 27 run from 12.30 to 1.30pm, with the cost per-person depending on attendance numbers.
We have use of the full centre, which has three nets - two of which have state-of-the-art bowling machines.
Lou and Mark are interested in talking to players wishing to play at Moonee Valley in the coming season - in any of our grades. People wanting more information can phone Lou on 0450 181 948, Mark on

0457 778 335

or Charlie Walker on 0411 705 381.

---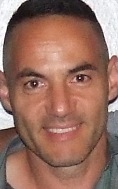 ---
****OUR WISDEN - IT'S OUT NOW

Moonee Valley's 2016/17 is now out, and it comprises 112 pages of great reading, stats, photos and facts.
Wisden has been a labor of love since it was first produced annually by our club in 1983/84, and it details every player to have pulled on the whites for Moonee Valley, and all their stats. You can click on the link to the online version HERE.
Junior Wisden, which details the same for our youngsters, is also in production, although it's a couple of seasons behind.
So what are the secrets of our 2016/17 Wisden?
*Who's captain of our Wisden Team of the Year?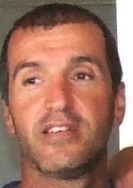 *Who grabbed third spot on our all-time list of most runs in a season?
*Who's the first Moonee Valley player to take a double hat-trick?
*Who are the opening batting pair in our Wisden Team of the Year?
*Who are the five players voted by our experts as the Wisden Players of the Year?
*Who's the odd man out - a Wisden Player of the Year, but not selected in the 12 for Team of the Year?
*Which new record partnerships were set in 2016/17?
*How many players pulled on the whites for our winter comp teams in 2016?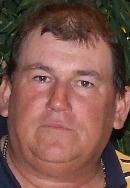 *Who were our stars in the Barooga Over 35s tournament in January?
*How many centuries were scored by Moonee Valley batsmen in 2016/17?
*Who's won the most batting, bowling and fielding awards over the years?
These are the sorts of questions that our players regularly ask around the clubrooms during the season, and to while away the hours over winter while we wait for the 2017/18 cricket season to roll around.
So sit back, and flip through the pages of Wisden. The answers are all there.


---

---
Main Club contact details:

* Charlie Walker - President 0411 705 381; 0409 237 543; 9370 1802
* Peter Golding - Treasurer 0419 009 721
* Simon Thornton - Vice President 0417 570 779
* Peter Pickering - Junior Co-ordinator 0414 800 145 pjp@vicbar.com.au
* Channa DeSilva - Director of Junior Cricket 0402 833 592


Email: mooneev@club.cricketvictoria.com.au


For more contacts, see " Office bearers & Officials " under "Club News & Info" at the top of the page

Last updated: August 29, 2017.
For more of our history, including our Premierships, click HERE



September 4, 2017

charlie's firewood