Coventry-Poole, Sam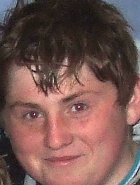 Sam Coventry-Poole
June 2009 (stats to end of 2008/09)

An outrageously confident player, Sam has been at Moonee Valley since Under 10s.
He's known as one of the best talkers and best encouragers on the field, and Sam hasn't taken a backward step with the chat since joining senior ranks.
And the thing is - he's got the talent to back it up. A well-balanced and big-hitting batsman, Sam is also equally adept with the ball or as a keeper.
Even though he hasn't had much senior time as a keeper, his prowess is evident in his safe catching in the field.
We knew we would see big things from Sam as he progressed through the senior grades, and by the end of 2008/09 he had played as high as the Second Eleven.
Opened the batting in the Third Eleven Grand Final in 2008/09 and helped build a strong foundation - which the team was not able to capitalise on.
Batting
Bowling
Statistics
| | |
| --- | --- |
| | |
| | |
| | Turf |
| | 26 |
| | Senior debut 2006/07 |
charlie's firewood